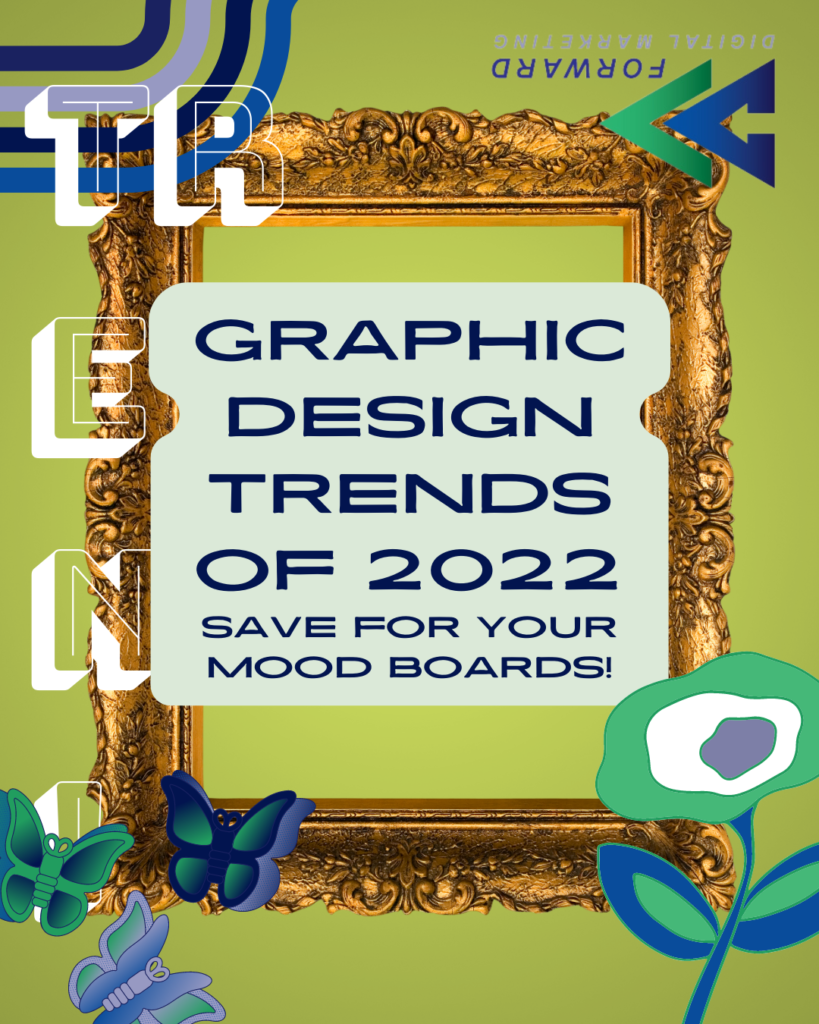 Um, Obsessed Might be an Understatement!
What social media and graphic design trends are taking over 2022?
Vintage-Futurism
Vintage frames meet wild colors! Add in some pin-up gals kissing an astronaut and you're looking at a trendy design!
Retro
Think the 60s-70s, muted jewel tones, game inspired fonts, and groovy stickers. This trend is up 62%!
Bright Colored Letters
This goes into the next point, but we cannot say this enough: COLOR!
Color Overload
I mean, keep it coming until you just can't anymore! Color overload is trending up 50% in the last year!
Anti-Design
Anti-design is very asymmetric! It has a lot of movement in the graphics and fonts… it is also the highest moving trend, blasting up 325%!
Y2K
We love this trend! Those late 90s and early 2000s vibes are everything right now!
Risograph
What is a risograph? Think photocopier printer but with a stencil! It has a really cool texture that is absolutely HOT 🔥 right now!
Moving Fonts
Fonts with movement not only grabs the eye immediately, but adds a ton of visual interest to your content, that keeps on giving!
Forward Digital Marketing Helping YOUR BRAND Find It's Look 👀
Start with a Brand Kit designed by our in house professionals! The brand-kit is build custom for your brand and gives you a play book to create seamless content across all of your media and digital marketing. Have a team who works on different pieces of marketing? Send them your brand-kit so that everyone is on the same page! Fonts, colors, graphics, etc. are all defined for your brand.