Good marketing is good management.
If you don't manage your online presence well, there is a good chance you can lose business to someone who is running their business effectively.
You may want to follow various similar businesses to enhance your own or use these steps to get your new and current followers to be more engaging.
Follow these steps to improve your Facebook following!
Once you have liked a page, there is a 3 dot button to the right.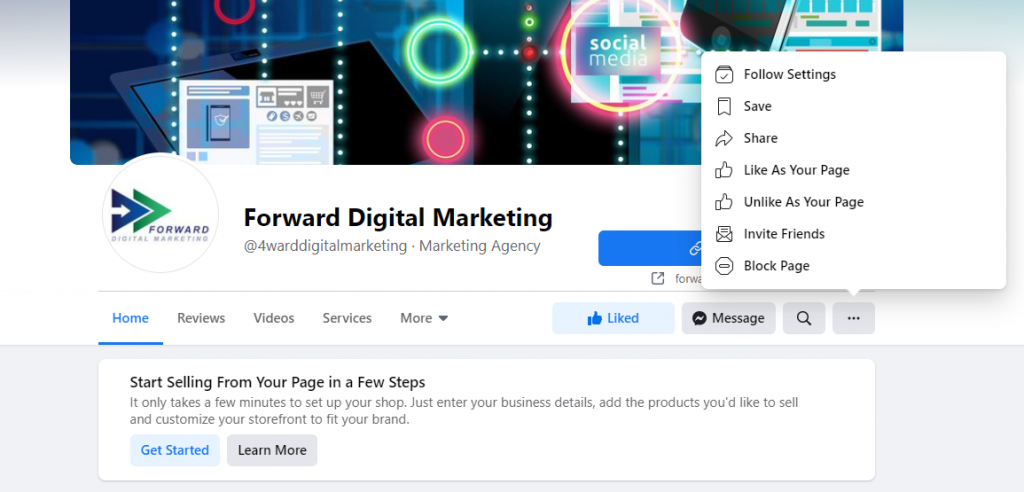 This will give you different options. Choose 'Follow Settings' at the top. If you haven't followed the page already, you will have to select 'Follow' before you see the 'Follow Settings' option.
There will be many choices to select, but what we are focusing on is the News Feed section. By choosing the 'Favorite' option, this will make the posts that a page sends out appear higher as you scroll through Facebook.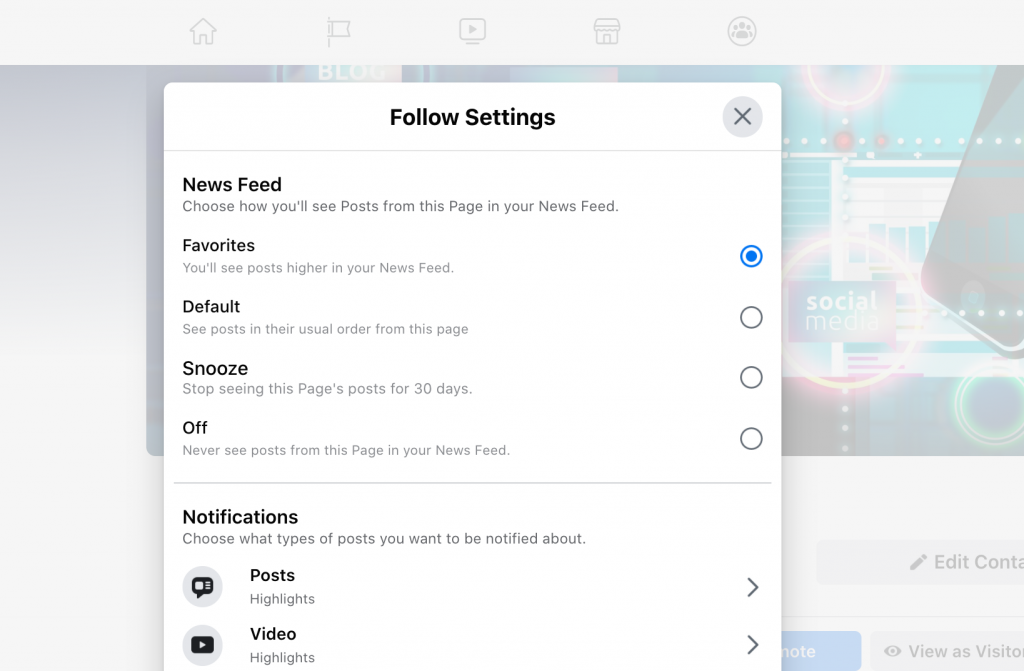 Don't forget to scroll down and click the blue 'Update' button or your settings will not save.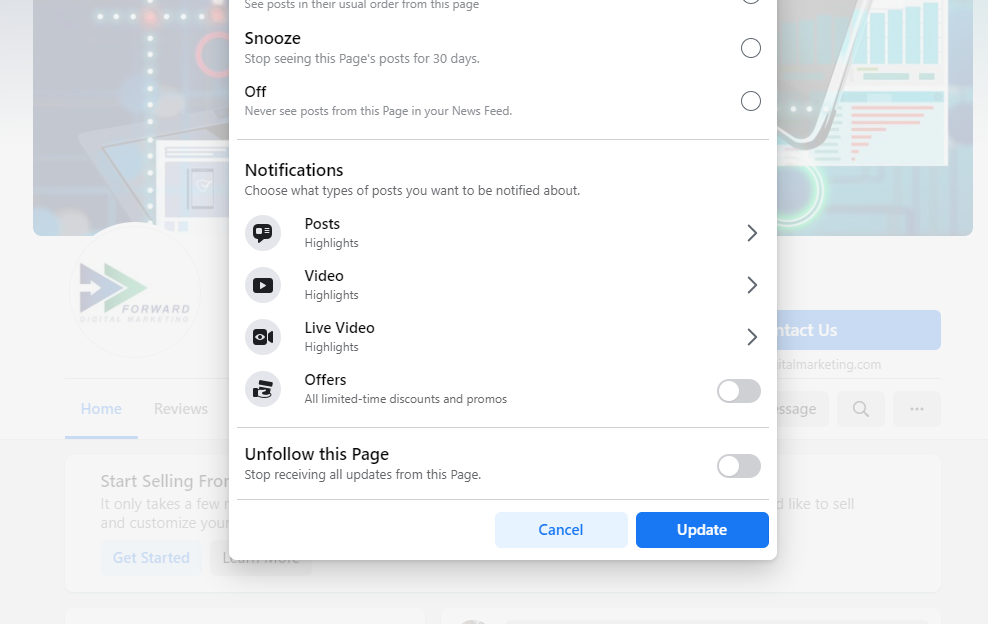 We hope this crash course gives you a better understanding of how to improve your Facebook follow settings.
Log on to your Facebook today to get started with your Facebook follow settings!
If you would like to know more, we have the answers! Visit our Contact page or follow us on our social media accounts below to chat.
Always Looking Forward!